Home
» Internet Marketing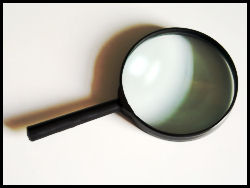 "Build It and They Will Come"...? Not exactly!
Developing a website that is functional, attractive, and easy to use is only half the battle. Getting prospects and customers to your website will only be accomplished by winning the war being waged everyday on the Internet:
Search Engine Exposure
. Our goal is to build a complete website and marketing solution- one that serves your clients needs. There are numerous services we provide to give you the winning edge in driving valuable traffic to your site.
Free Market Research

Search Engine Ranking

Find out where your site currently ranks on the top search engines- it's free and requires no obligation.

Pay Per Click Ranking

Learn more about this powerful and cost effective advertising option and get a free, no obligation report.

Search Engine Optimization
Search Engine Registration
Online resources & directories
Free link services (non-link farms)
Geographic Marketing
Targeted Marketing
Hidden Market Strategies